ABOUT US
DYNAMIC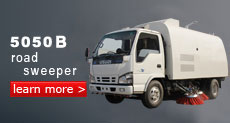 HEAD OFFICE
Tel:0086-371-86053830
Fax:0086-371-86053835
Email: info@yhroad.com

YIHONG HISTORY
Zhengzhou Yihong Industrial Equipment Co., Ltd. is a leading cleaning equipment supplier specialized Road Sweeper(Street Sweeper) and Floor Scrubber in China, was established in September 1986, Headquarters is located at Zhengzhou, Henan Province, China. Covering above 22, 000 square meters and registering capital of RMB 50 million.
2013
2012-2011
2010-2008
2007-2006
2005-1995
Early start >>
2013

Successively set up Russia, kazakhstan, Indonesia, Nigeria, and other agents, Yihong brand gradually explore foreign markets.
2012

Cooperated with Denmark Nilfisk, developed YHD22 multifunctional sweeper, and attended Shanghai Bauma Exbition, and got a great success.

2011

Cooperated with Germany Hako Group, developed the advanced compact sweeper YHD21, and exported to Russia, kazakhstan,Turkey,etc.
2010

Listed in the national regional SME property rights trading market. Road sweeper, floor sweeper, floor scrubber, road washer had been exported to USA, Russia, Canada, Malaysia, Singapore, India, Pakistan, etc.

2009

developed battery sweeper and floor scrubber, successfully obtained the right to import and export, at the same year, the road sweeper, water truck, asphalt hot box had went abroad, export to Kazakhstan, Angola, Indonesia.

2008

Identified as" National high-tech enterprise" by the Ministry of Science and Technology of China.
2007

Successfully developed China's first asphalt hot box, guardrail cleaning truck, water truck, compact garbage truck,etc. Identified as "high-tech enterprise" by Science and Technology Department of Henan Province.

2006

Henan Road & Bridge Construction Group Co.,Ltd renamed Zhengzhou Yihong Industrial Equipment Co.,Ltd, engaged in road maintenance machine research and development, manufacture and sales.

Self-developed China's first energy-efficient road sweeper, road washer, and successfully applied for the patent.
2005-1995

Regrouping with Henan Zhongyuan Expressway Co.,Ltd, Henan Road & Bridge Construction Group Co.,Ltd, began to highway maintenance as the core business.
Early

1986: Henan Road & Bridge Construction Group Co.,Ltd was registered successfully.

1986-1994: Engaged in road construction machinery and cleaning machinery leasing.