ABOUT US
DYNAMIC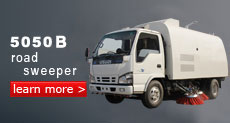 HEAD OFFICE
Tel:0086-371-86053830
Fax:0086-371-86053835
Email: info@yhroad.com

Rearch & Developement
Rearch & Developement
We understand the relevance and importance of 'Research and Development'in our company as today it is a very important criterion to maintain the elevated stance and reputation for any organization. Comprehending to this fact, we have invested sizably on various Research and Development activities. We have employed knowledgeable professionals who are undertaking all the R&D projects. These professionals conduct extensive market research and come up with the most appropriate solutions that make our range of products more relevant to the industry. Our professionals keep themselves abreast with the latest developments, which enable them to offer us suggestions for the innovation of our array and the enhancement of the existing range of products.
All the different departments of our organization after much deliberations and trials, view upon their valuable suggestions; which thereby leads to the launch of new innovative products by our organization in the market. We aim at pursuing an aggressive, outgoing R&D program thus insuring our organization as a future leader in the industry.
Meanwhile, we cooperate with some scientific research organizations or famous universities worldwide, make sure the continual renovation of cleaning machine industrial. We supply many different models of machine for selection, and supply different configures to meet different customers requirements.