NEWS
Group News
What is the difference between Dry-type Road Sweeper and Wet-type Road Sweeper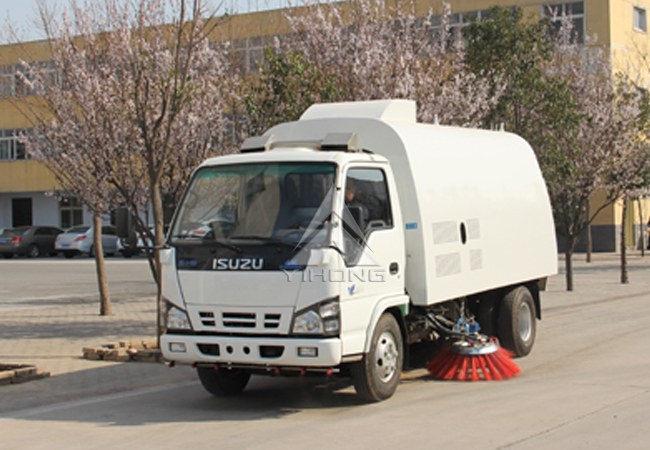 Dry-type road sweeper: Dry-type road sweeper adopts the way of dry dedusting, that is no water spraying in the process of dust suppression. Therefore filter is a must-design in dust bin or air duct for this type of road sweeper. When the sweeper is working,the big garbage is vacuumed into the dust bin, then it falls naturally due to the rapid slowdown of wind. As for the small debris,it will be obstructed by the filter on its way. Depending on filter types, some dry-type road sweepers will spray the sweeping brooms to suppress dust, but other types will not do it in view of filter clogging.
Because there is no spraying while dust suppression, it does not exist the phenomenon that the cleaning water is freezed when the temperature is too low. Thus the dry-type road sweeper is quite suitable for the region of water scarity or long cold time.

Wet-type Road Sweeper: Wet-type road sweeper adopts the way of wet dedusting,that is spraying the sweeping broom and the suction nozzle as well. The purpose of the former is to prevent swirling dust around the brush. When it comes to the latter, it is to wet the dust in the suction area and shape bigger particles so that they can easily fall onto the dust bin.
Because the dust falls after spraying and forming without any measures, the air duct is of relatively simple structure, and no need of dust filter.

Yihong is a professional manufacturer of both types of road sweepers. Any inquiries, please feel free to contact us, we would be glad to send you offers accordingly.