PRODUCT LIST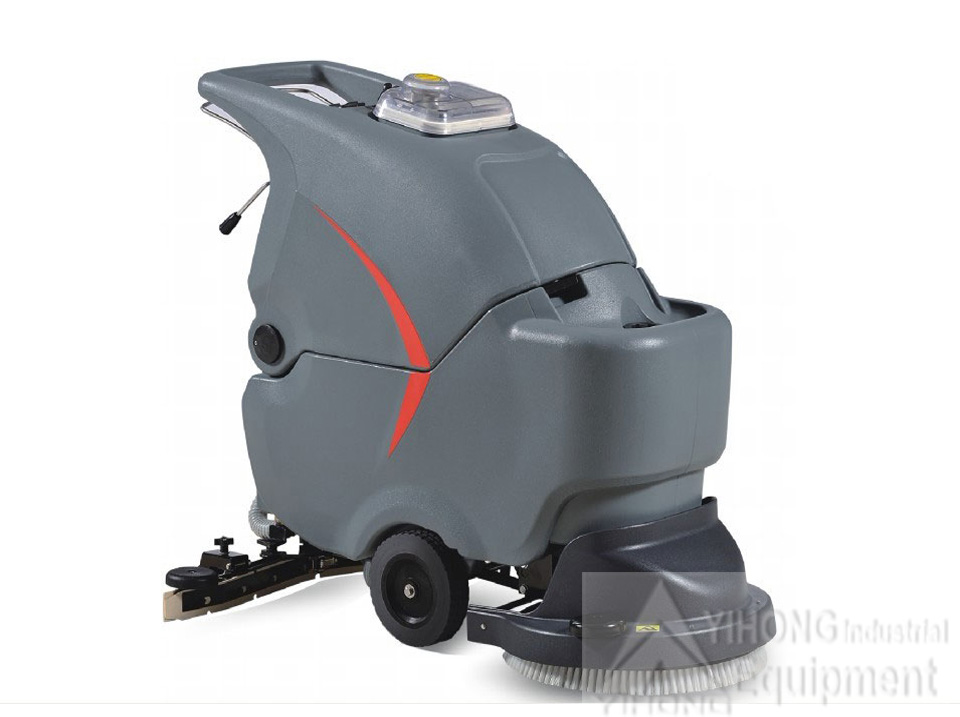 Cable Type Floor Scrubber YHFS-500HC
Applications :
Cable Type Floor Scrubber YHFS-500HC This floor scrubber is a compact type with wire, it can be used for the area over 500 sqm, It's the better idea for some wide place, just as shopping center, mall, supermarket. compact body design, easy assembly and maintenance. light and easy for packing.





Cable Type Floor Scrubber YHFS-500HC:
The YHFS-500HC Cable Type Floor Scrubber is the professional compact unit able to clean in all directions going either forward and backward, the new deck concept enables the machine to scrub and dry in both directions-forward andbackwards. The brushing, suction can be done at the same time, and floors will be as good as a new one after brushing. Dirty water, sands and the mud, All of them will be sucked into sewage tank. Scrubber can be used for different material and different surroundings floor, such as: epoxy resin ground, paint ground, concrete, tile ground, and etc.
Cable Type Floor Scrubber YHFS-500HC Features:
1. Small size, reliable, durable.
2.Greatly improve cleaning efficiency, reduce cleaning cost.
3.It is perfect choice for large area cleaning such as shopping centers, airports, supermarkets, warehouse and factory floors etc.
4.All components including the accessories are all ready, easy assembly and easy maintenance, excellent performance gives the safe and smooth operation to the user.
5.This unit is compact type, light and easy to pack.
6.Visual buttons on the instrument panel, easy operation without special training.

Cable Type Floor Scrubber YHFS-500HC

| Model | YHFS-500HC |
| --- | --- |
| Working width | 500 mm |
| Productivity rate theoretical | 1950 m2/h |
| Brush diameter | 500 mm |
| Squeegee width | 815 mm |
| Maximum running time | / |
| Brush pressure | 20 kg |
| Water tank volume | 50 L |
| Sewage tank volume | 55 L |
| Voltage | 220 v |
| Rated power | 2150 w |
| Gradient | 20 % |
| Max speed | 0-6 km/h |
| Vacuum | 190 mbar |
| Dimension (L*W*H) | 1216 x 502 x 975 mm |
| Packing size (L*W*H) | 1230 x 600 x 1000 mm |
| NW | 76 kg |
CASE

RELATED PRODUCTION