PRODUCT LIST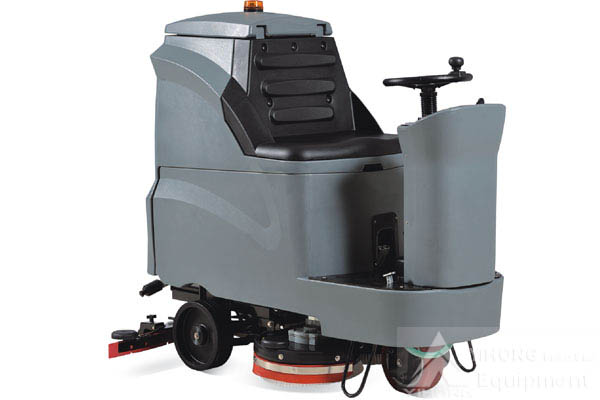 Ride On Floor Scrubber YHFS-700R
Applications :
Ride On Floor Scrubber YHFS-700R Automatic ride-on mode, Suitable for some wide place, such as: hypermarket, workshop, exhibition hall, stadium cleaning efficiency is more outstanding in these floor, for example mirror surfaced building stone, PVC, epoxy, carborundum, polished cement.





Ride On Floor Scrubber YHFS-700R:
Ride on, Battery YHFS-700R is a specially floor scrubber designed to deliver maximum cleaning performanceon great-sized areas and meet the need of broad ground , such as commercial areas, industry areas and service centers. The compact design and simple operation can make the user operating in a convenient, comfortable and safety environment.
Ride On Floor Scrubber YHFS-700R Features:

1.Automatic ride-on mode.

2.Smart Compact style, much small turning radius, efficient cleaning.

3.When are full recharged, it can cleaning the area of over 10000 sqm, creating efficiency and reduce workload.

4.It is perfect choice for heavy-duty cleaning such as entryways, spill cleanup, grease removal, grout and porous-surface cleaning etc.

5. User friendly design, All switches are indicated by chart, Easy operation without special training.

6.Scientific cleaning, significantly improving the hygienic level venues.

7.Ultra-quiet design, specially suitable for sensitive venues, such as hospital.
Ride On Floor Scrubber YHFS-700R

| Model | YHFS-700R |
| --- | --- |
| Working width | 700 mm |
| Productivity rate theoretical | 4550 m2/h |
| Brush diameter | 2x350 mm |
| Squeegee width | 1010 mm |
| Maximum running time | 4 h |
| Brush pressure | 52 kg |
| Water tank volume | 110 L |
| Sewage tank volume | 125 L |
| Voltage | 24 v |
| Rated power | 1250 w |
| Gradient | 20 % |
| Max speed | 0-6 km/h |
| Vacuum | 190 mbar |
| Dimension (L*W*H) | 1485 x 680 x 1320 mm |
| Packing size (L*W*H) | 1500 x 710 x 1350 mm |
| NW | 223 kg |
CASE

RELATED PRODUCTION