PRODUCT LIST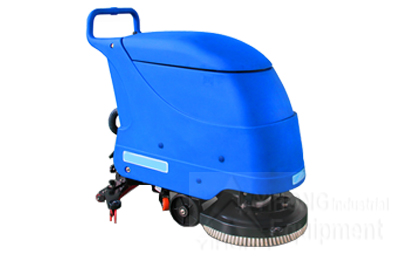 Walk Behind Floor Scrubber YHFS-510HD
Applications :
Walk Behind Floor Scrubbers YHFS-510HD Self-propelled cleaning machine, it's the best choice of the keep-cleaning work for company floor, workshop, exhibition hall, stadium, airport, station, and etc.





Walk Behind Floor Scrubbers YHFS-510HD
Compare with YHFS-510H,This model are added a motor.This machine has a smart compact design, so it can cross some narrow area. It can be perfectly accomplish the daily cleaning work, Washing, brushing and suction are all done in one step.Floor would be as clean as a new one. Dirty water, mud, sand, stains and oil contaminations are all sucked into recovery tank in a systematic way. It can greatly simplify cleaning work,reduce workload.above all, it is a best choice for you.

Walk Behind Floor Scrubbers YHFS-510HD Features:
1.self-propelled. more strong power,better cleaning efficiency
2.centralization control penal design,convenient and easy to operate.
3.electric quantity automatic display & work time accumulated display.
4.adjustable pressure system, adapt for cleaning on heavy dirt place.
5.ergonomic handle design, makes the operation smoothly.
6.side turned design for pollution tank,very convenient for maintaining.
7.large-capacity battery enables it to work continuously for long time.
8.metal squeegee cover, sturdy and durable.
Walk Behind Floor Scrubber YHFS-510HD

| Model | YHFS-510HD |
| --- | --- |
| Working width | 510 mm |
| Productivity rate theoretical | 3500 m2/h |
| Brush diameter | 520 mm |
| Squeegee width | 750 mm |
| Maximum running time | 4-5 h |
| Brush pressure | 35 kg |
| Water tank volume | 45 L |
| Sewage tank volume | 50 L |
| Voltage | 24 v |
| Rated power | 1400 w |
| Gradient | 25% |
| Max speed | 0-7 km/h |
| Vacuum | 190 mbar |
| Dimension (L*W*H) | 1200 x 530 x 1050 mm |
| Packing size (L*W*H) | 1220 x 860 x 1200 mm |
| NW/GW | 174 / 206 kg |
CASE

RELATED PRODUCTION